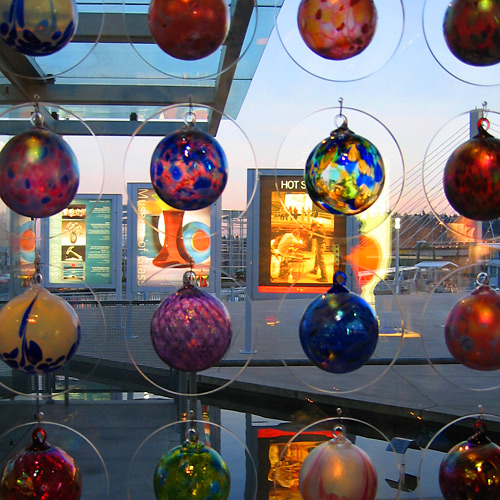 Tacoma Glass Museum, Tacoma, Washington, USA
Canon S400 | 1/25 sec | F/2.8
A festive image to celebrate my 100th entry on this photoblog… Thanks to the many of you who have contributed the more than 500 comments posted on wideangle.ca so far. I am grateful to each of you for your encouragement and support. Keep on visiting!