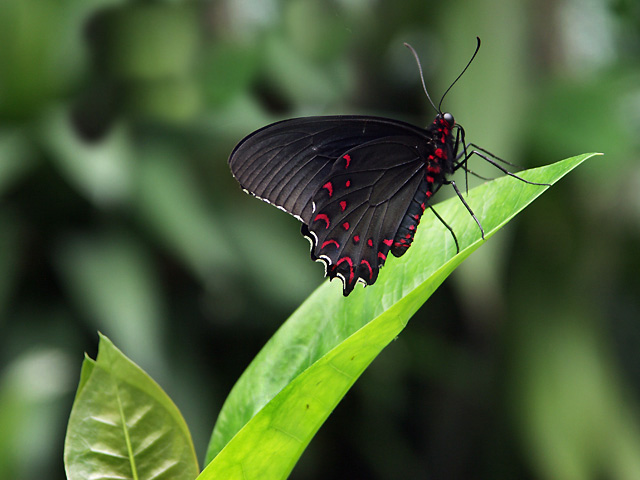 Parides photinus butterfly (aka Queen of Hearts) found from Central America to Peru
Seattle Pacific Center, Seattle, Washington, USA
Minolta Dimage A2 | ISO 100 | 1/25 sec | F/3.5
wideangle.ca was picked as today's cool daily pick at Coolstop. Thanks Joe!
This entry was featured April 5 2005 on the list of favorite photos from photoblogs around the world maintained by Le Monde. Merci Marc!